The regional natural park of Corsica extends over nearly 350,000 hectares spread over the entire island. A classified territory, it contains wonders that will delight nature lovers. But where to start ? If you are staying in Northern Corsica or Upper Corsica, here is a selection of 3 jewels of the Park to discover.
Regional Natural Park of Corsica: the Fango Valley
The Fango Valley , often called the " garden of Corsica " is located in the heart of northwestern Corsica. Taking its source at 2,000 meters above sea level at the summit of Capu Tafunatu , the Fango Valley stretches for nearly 30 kilometers, marked by breathtaking wild landscapes . Among the most charismatic:
The Fango delta: home to many animal areas and the start of a path leading to the Galéria tower which offers you an exceptional view of the Fango valley.
Ponte Vecchiu : panorama over the valley and the surrounding mountains. You can also discover the bridge of the Five Arcades in red stones which extends over 120 meters in length.
Fango Canyon : from Ponte Vecchio to Manso, you can admire an impressive canyon with red and white hues, which nevertheless allows crystal clear water to cross. Many natural pools have also been dug in this majestic setting.
Perticatu Bridge : A little further on your way, you will find a new natural swimming pool. This has the particularity of being fed by a pretty little waterfall.
You will have understood: the Fango valley is a little corner of paradise 1h50 from Saint-Florent . Accessible by car, it allows you to discover part of the Regional Natural Park of Corsica as a family , without having to put on hiking boots.
Scandola nature reserve: a jewel of the Corsican natural park
The north-west of the Regional Natural Park of Corsica is home to an exceptional panorama known as the " Scandola Nature Reserve ". On nearly 900 hectares of land and 1000 hectares of sea, this site dedicated to the preservation of France's natural heritage , listed by UNESCO, hides an exceptional biodiversity where volcanic rocks , sublime beaches , isolated villages , as well as only a remarkable flora and fauna .
This true treasure of nature has been preserved almost intact thanks to an extensive protection program. Indeed, even today, it is impossible to reach the Scandola nature reserve by road , because there are simply none. It is also forbidden to cross these lands on foot, by bicycle or by any other land means.
This exceptional site of the Regional Natural Park of Corsica can only be discovered by sea , during a highly regulated boat trip . Departing from Calvi (1h30 from Saint-Florent), allow 4 hours of cruising to cover the nature reserve and 6 hours with a stopover in the village of Girolata.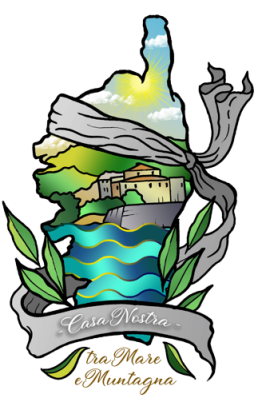 Réservez votre séjour
Venez découvrir Saint Florent en Corse
The Asco gorges: family walk and natural pools
The Asco valley is one of the wonders of Corsica that you can easily explore with your personal vehicle, an advantage if you rent an apartment in Northern Corsica . Located 1 hour 20 minutes from Saint-Florent , these magnificent gorges have been dug throughout history by the rivers and streams that still flow down its mountains and plains today. Over nearly 9 kilometres, discover the Corsica regional natural park through its rich and varied landscapes , its scattered rocks and thick forests that seem impenetrable.
At 600 meters above sea level , you will have the opportunity to take a break in the village of Asco and discover a well-preserved architecture containing many stone houses hidden one behind the other. Nearby, admire the famous Genoese bridge and its large natural swimming pool . If swimming is allowed , you still have to be brave enough to face the water temperature which does not exceed 15° in summer .
After a few more roads, you will eventually reach the highest plateau in the Asco valley , called " Stagno ". This was located at an altitude of 1,450 meters and is home to an ideal ski resort in winter for beginners. In summer, you can walk on part of the GR20, one of the most beautiful paths in Europe.
Do you want to continue your exploration of the island? One of these 5 original Corsican activities to discover the island should please you!