To make the most of your Corsican holidays , nothing better than typical and local activities to do with your children. Beyond the landscapes worthy of postcards and the sea air, also enjoy the many attractions to do with the family. On the program: water park, outdoor cinema and thrilling activities. Make your experience unique with our selection of 3 activities to do with your children.
Corsica holidays: Westernsplash, the water park to do with your children
Western Splash is a water park located in the heart of the Biguglia valley , near Bastia. From Saint-Florent, it takes about 40 minutes to reach the park. A free car park dedicated to customers will allow you to park your vehicle easily to make the most of your Corsican holidays.
On site, you will find facilities for children of all ages :
600 m 2 wave pool,
Large 4-track slide,
8 slides with a start at 15 m, 10 m and 5 m high,
Children's play area and paddling pool.
Open from 10 a.m. to 7 p.m. from June to September , the park also offers many savory and sweet food options, as well as refreshments with or without alcohol . Ideally, we advise you to come in the morning, eat on site and return in the early afternoon when the influence begins to be strong.
On Saturdays, take advantage of a special opening from 10 a.m. to midnight non-stop . On the program: DJ sets, themed evenings and various activities throughout the day for young and old alike.
Prices: under 10 years old: €15 , from 10 to 60 years old: €20 , over 60 years old: €15 (*season 2023)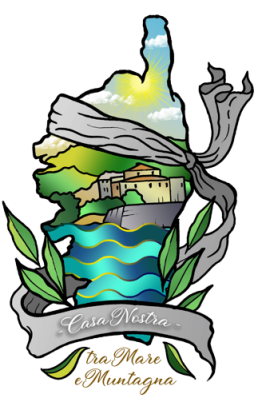 Réservez votre séjour
Venez découvrir Saint Florent en Corse
Activity with your children: open-air cinema in Saint-Florent
Throughout the summer, the U San Fiurenzu cinema (ex-SIMPLEXE) invites you to take your seat in front of a selection of films, concerts and outdoor shows . It is indeed at sunset (around 9:40 p.m.) that screenings adapted to all ages are organized every evening from July to early September .
This year, for example, participants were able to discover recent releases such as Fast and Furious 10 or Top Gun Maverick , but also classics such as Indiana Jones and Mission impossible.
The outdoor cinema is located less than 10 minutes walk from the center of Saint-Florent . Just enter "Faggiole, Saint-Florent" on your GPS. For those who wish, you will be able to park in one of the 60 parking spaces dedicated to participants. And for more comfort, the organization provides on-site chairs, cushions and cozy blankets for the cooler summer evenings. An activity not to be missed with your children during your Corsica holidays!
Prices :under 12: €7, adult: €8 (*season 2023)
Gliss1flo: thrilling activities with your children
During your Corsica holidays, do you want to try original family activities and fill up on thrills ? Then the nautical activities offered by Gliss1flo will please you! Located near the marina of Saint-Florent , less than 10 minutes walk from the city center, you will find at this nautical center a wide range of activities and outings to satisfy the whole family and even the youngest children. youth :
Jet-ski rides (from 16 years old),
Jet-ski rental (from 16 years old),
Parasailing (accessible to all ages),
Towed buoy (from 6 years old),
Flyboard (from 12 years old),
Water skiing, wakeboarding, wakesurfing, wakeskating, biskiing, monoskiing (beginner or initiated),
Rental of paddles in complete autonomy.
With family, friends or even alone, the Gliss1Flo team welcomes you from April to November and offers you neoprene equipment to challenge the sea even on the coldest days.
Prices :available online
With these 3 activities to do with your children, you already have a busy schedule. And what could be better than taking advantage of the 3 most beautiful beaches of Saint-Florent in Corsica to recharge your batteries after a day under a beautiful summer sun?